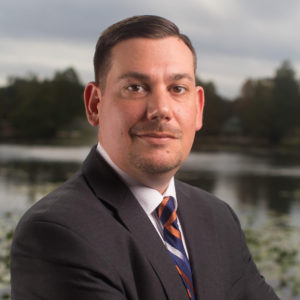 Joseph Coughlan ESQ.
Attorney At Law
Attorney Joseph "Joe" Coughlan joined Gee & Lee after 3 years of working for large defense firms. During those 3 years, he acquired unparalleled knowledge that would ultimately help him become the aggressive, knowledgeable advocate he is today for injured victims. Specializing in worker's compensation, Attorney Coughlan has let nothing stop him in his relentless pursuit of justice for his clients.
Attorney Coughlan attended the FAMU College of Law. Here he achieved numerous accolades for an exceptional academic record including the Academic Merit Award, Academic Tuition Award, and was also recognized as a member of the George C. Young American Inn of Court. He also served as a managing editor of the Florida A&M University Law Review. While attending FAMU Law, Attorney Coughlan embraced the school's mission of servicing the needs of traditionally underserved people and communities. During his tenure at FAMU Law, he was named President of the Stonewall organization, a group dedicated to protecting and preserving the rights of the LBGT community. He also worked as a law clerk for The Honorable Judge Thomas Sculco. Upon graduation, he was acknowledged as a top 10 graduate of his law school class.
Born in Long Island, New York, his family relocated to Tampa FL during the early years of his childhood. Therefore, Attorney Coughlan identifies the Central Florida area as home. He enjoys helping those less fortunate and volunteers for various non-profit organizations that focus on assisting those in need.