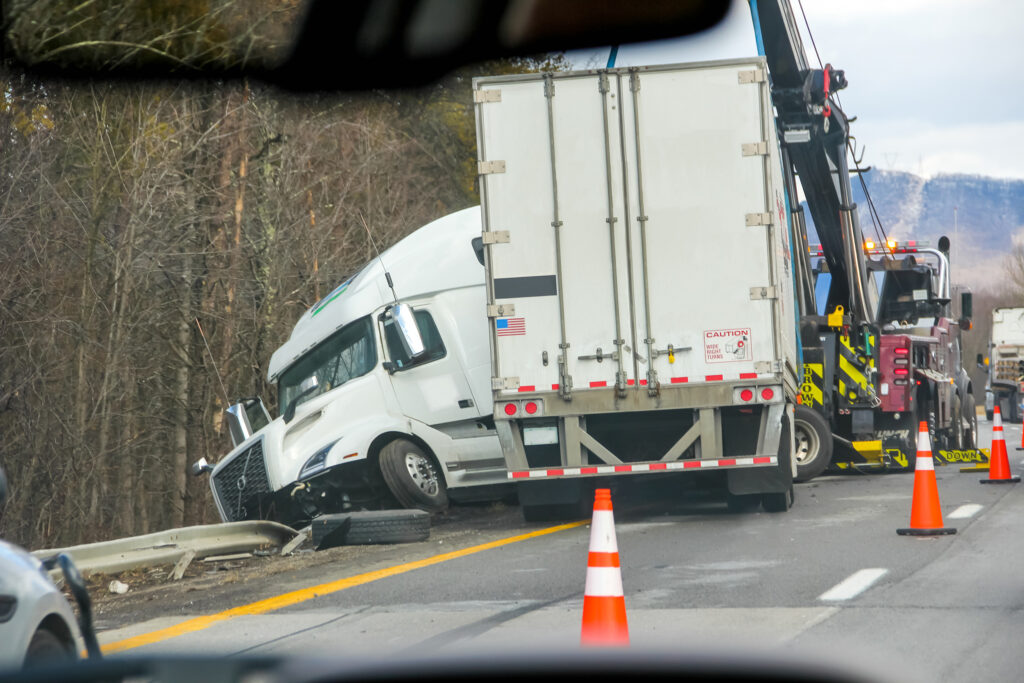 Every day a trucking accident occurs on our busy highways and byways. In the United States approximately 5,000 people are killed in truck accidents each year. Unfortunately, Florida is among one of the states in the nation that has the most truck accidents. Florida also is one of the states that has the most truck accident fatalities. Even amidst a global pandemic when most of the world was shut down Florida, California, and Texas all managed to have over 300 trucking fatalities each.
Unlike a car accident when the weight of each vehicle can be relatively equal or similar in trucking cases the truck size and weight greatly outweighs that of a regular vehicle. An impact with a truck can cause catastrophic injuries such as traumatic brain injuries, broken ligaments, and even death.
Today, distracted truck drivers are becoming an increasing concern. Often truck drivers travel long routes and sometimes do not have adequate rest to complete these long routes. Even in rural areas there is a risk for a truck accident. According to the National Highway Traffic Safety Administration 61 percent of fatal Florida truck accidents occur in rural areas. There are a variety of factors that contribute to truck accidents such as distracted drivers, speeding, low or no maintenance of the truck, faulty equipment, restless driving, and even driving while under the influence.
Although trucking accidents are complex and can involve both State and Federal law,
following an accident, contact Gee & Lee. Gee & Lee can help you receive compensation for your damages, assist you with obtaining any and all medical assistance you may require, and provide the support you will need along the road to recovery.
Call Gee & Lee before you speak with anyone regarding a trucking accident. Our attorneys are knowledgeable and passionate about representing our clients. We are a united force against an uncompassionate, strictly business oriented insurance company. Their primary goal is to protect their finances rather than compensation for your injury. Please keep in mind that the longer you delay acquiring representation for a trucking accident the more difficult it may be to receive the compensation that you deserve.
At Gee & Lee we have recovered millions for our clients, and we will be honored to do the same for you. Call us today for a free consultation.